[Skip to Content]
celebration of the generations of creative problem-solvers, innovators and entrepreneurs from Denison

In celebration of the generations of creative problem-solvers, innovators and entrepreneurs from Denison, Denison created and hosts ReMix, an entrepreneurship summit for Denison by Denison. This extraordinary summit is designed to help alumni and students in their journey to learn, grow and achieve great things - created and led by our very own alumni. ReMix provides opportunities to re-connect, re-imagine, and re-fuel一engaging alumni and students to discover new ideas, learn from peers, and celebrate the "something special" about Denisonians. Creators, visionaries, and innovators from a range of fields and industries provide the foundation, along with specially designed interactive sessions and workshops.
2022 Speakers
More Information Coming Soon!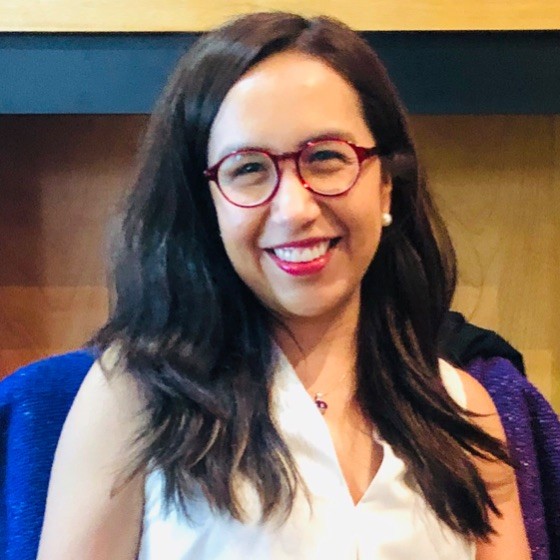 Brenda Lizet Bautista Perez '08
Director of Business Innovation and Sustainability, Northshore Agriscience
Brenda Bautista is the Director of Business Innovation and Sustainability at Northshore Agriscience LLC. Brenda is an MBA graduate from the University of Bradford, Bradford, West Yorkshire, UK and holds a Bachelor of Arts degree in Economics from Denison University, Granville, Ohio, United States. Brenda has experience working in the international public sector in roles leading strategy and managing projects internationally in the sustainable agriculture sector. As Project Manager for the Excellence and Breeding Platform at the International Maize and Wheat Improvement Center (CIMMYT), her primary role was to oversee implementation of $18M annual budget across more than 30 projects in 10 countries.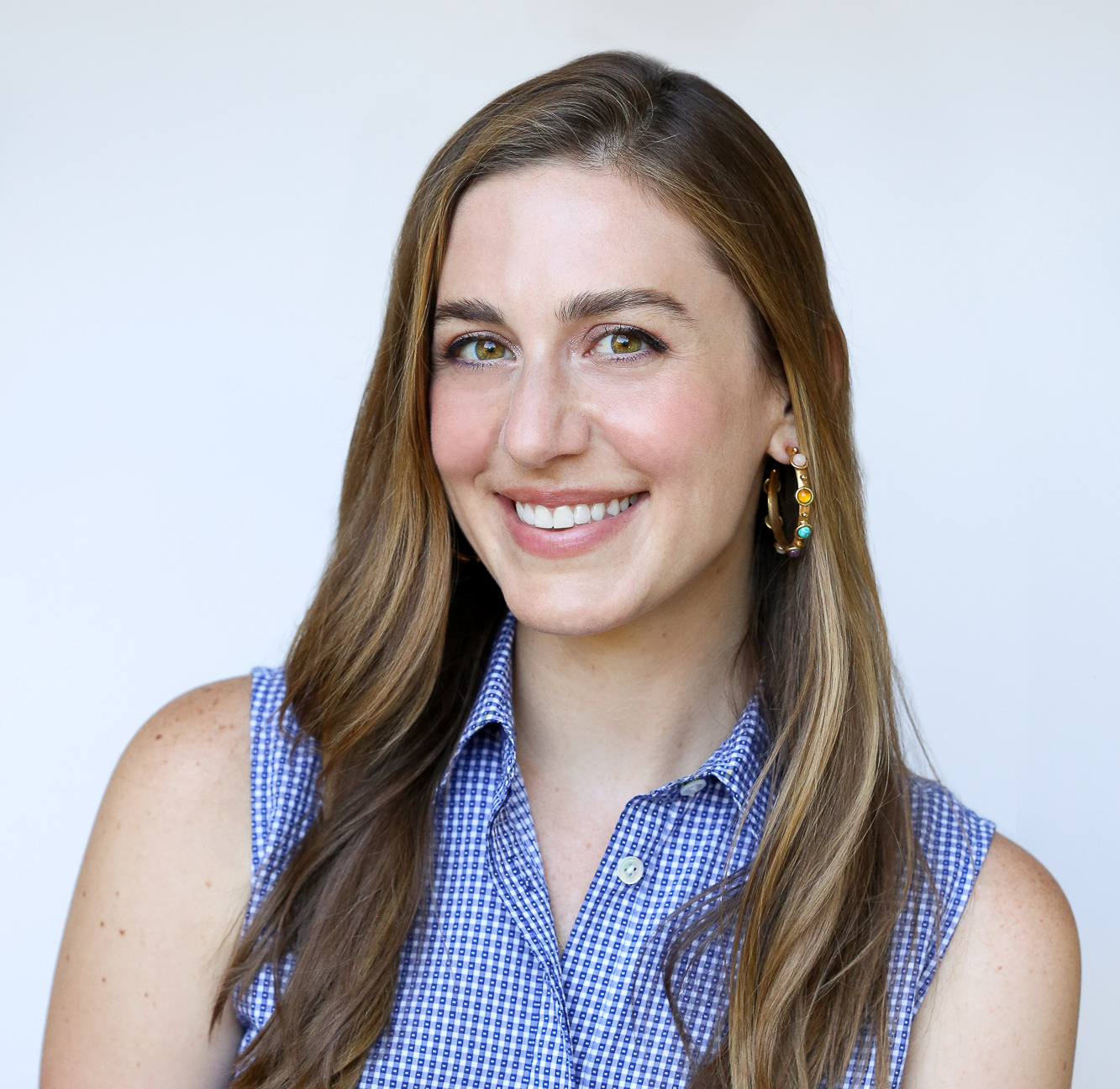 Tina Beilinson '11
Co-Founder & CEO, Seven Starling
Tina Beilinson is the Co-founder and Chief Executive Officer of Seven Starling, a maternal mental health platform with a mission to help women and caregivers navigate the most meaningful transitions in their lives. She is a strong believer that companies can be a force for good in the world. After spending 6 six years at Warby Parker, Tina's experience lies in scaling high growth startups and building patient-centered digital care experiences. Tina has a MBA from Harvard Business School and a Bachelor of Arts in Economics from Denison University.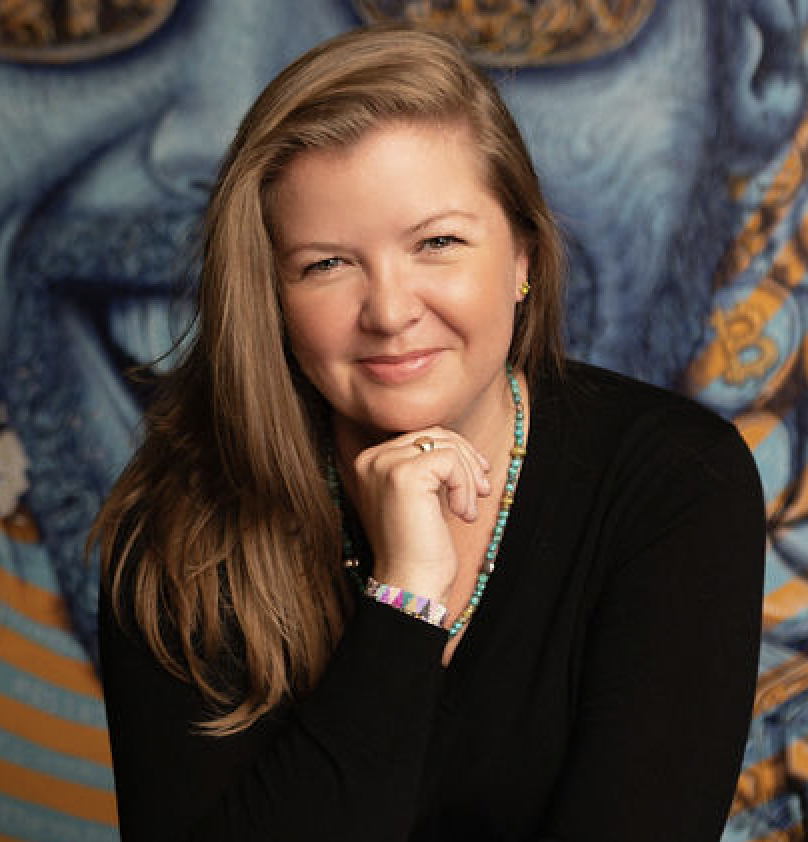 Maddie Callander '09
VP, Accelerator and Portfolio, Boost VC
Maddie Callander runs the accelerator programs and manages 250+ investments at Boost VC, the pre-seed fund for Sci-Fi tech, co-founded by Adam Draper and Brayton Williams. She loves working with her incredible founders, learning as much as she can every day, and staying curious at all times. As a deep believer in the power of emerging technologies (Virtual Reality, Augmented Reality, Crypto/Blockchain, Space, Robotics, AI, Ocean, Biotech, and Time Travel), Maddie is on a mission to get more women into leadership in early tech sectors.
Prior to joining Boost VC, she built out the private aviation department for the Yellowstone Club in Big Sky, Montana, where she managed member air transportation: marketing, …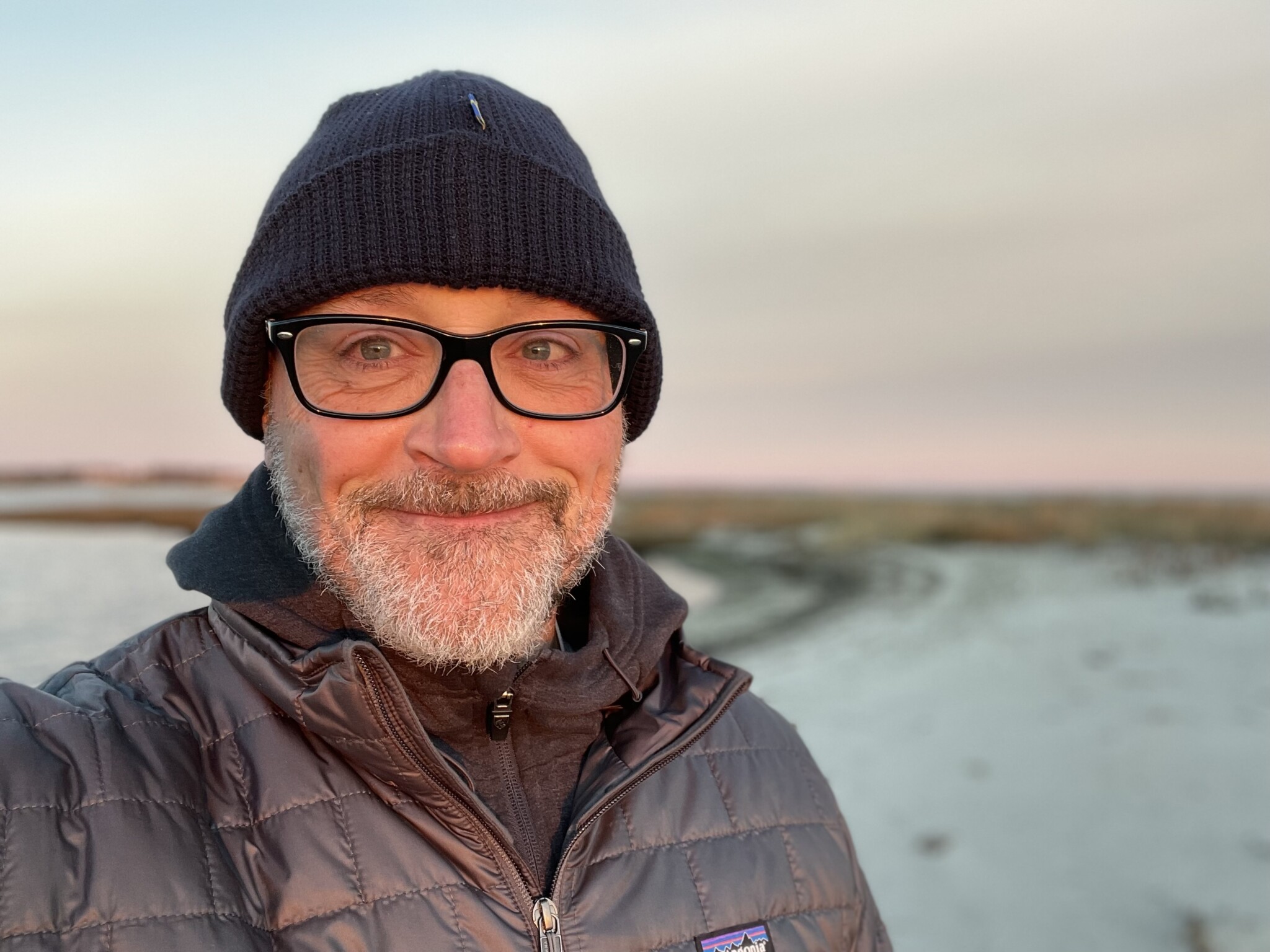 Christopher Celeste '87
Born in New Delhi, India and raised in a large political family in Ohio, Christopher grew up in and around political campaigns. After attending Denison and graduating with honors from Stanford, he returned to Ohio to launch Participation 2000, a non-traditional political action committee designed to train young organizers. Christopher's affinity for "campaigns" took him from politics to advertising where he spent fifteen years in various agencies, eventually serving as president of several firms. In 2004, Christopher became Founder & President of Findaway (findaway.com), which was ultimately sold to Spotify. …
Eric Conrad '13
Technical Program Manager, Parasanti
I'm a Biology major who graduated from Denison in 2013, where I played football all four years and met my wife, Kate. We're both originally from Ohio and uprooted our lives after college as I joined the Army. I had the opportunity to serve as both an Infantry and Military Intelligence officer, but after 8 years and spending time in Hawaii, Georgia, Arizona, North Carolina, and a trip overseas, decided to take the plunge into the corporate world. I'm now working as a Technical Program Manager at a deep tech startup out of Austin that builds data orchestration solutions on edge computing systems for both the Department of Defense and Advanced Energy sectors. As employee number 5 at Parasanti, I'm getting to see the business built-in real-time as we begin to scale and move towards funding rounds. This experience has gotten me very interested in entrepreneurship, and I'm beginning to entertain the idea of starting my own company someday.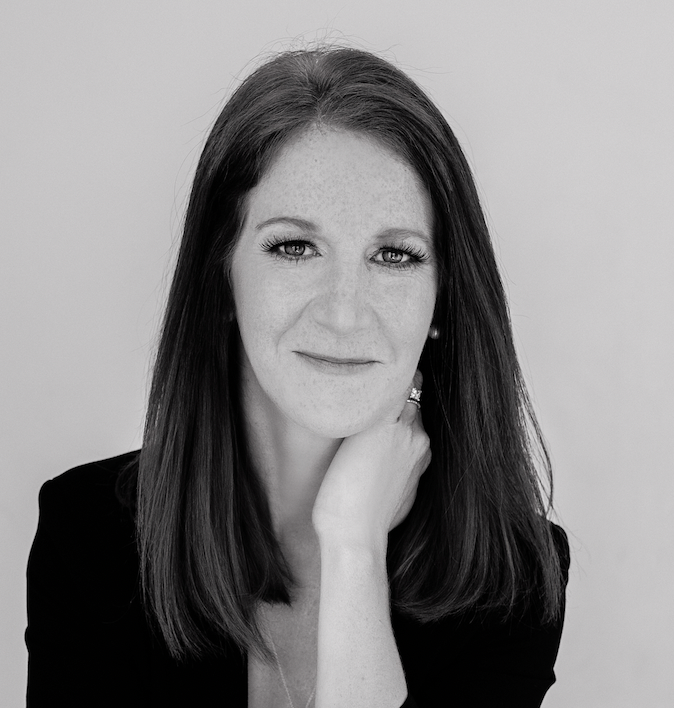 Kerry Doman '04
Founder & CEO, LittleGuide Detroit
Kerry Doman is a serial entrepreneur, who since graduating from Denison University in 2004, has founded and run 3 successful companies. In her most recent venture, Kerry founded and is operating LittleGuide Detroit, the largest media resource for families throughout Metro Detroit. She started her entrepreneurial career with the launch of After 5 Detroit, a website that highlighted events, hotspots and information targeted at young professionals who wished to fully experience the Detroit lifestyle. As an offshoot from After 5, she created the Detroit Intern Experience, the only program that assists Detroit-area companies in attracting and retaining the interns they have recruited for summer internships. As a result of COVID-19, this program pivoted to an online platform, called Virtual Intern Experience, that hosted over 15,000 interns for 100+ online webinars throughout the summers of 2020-2022.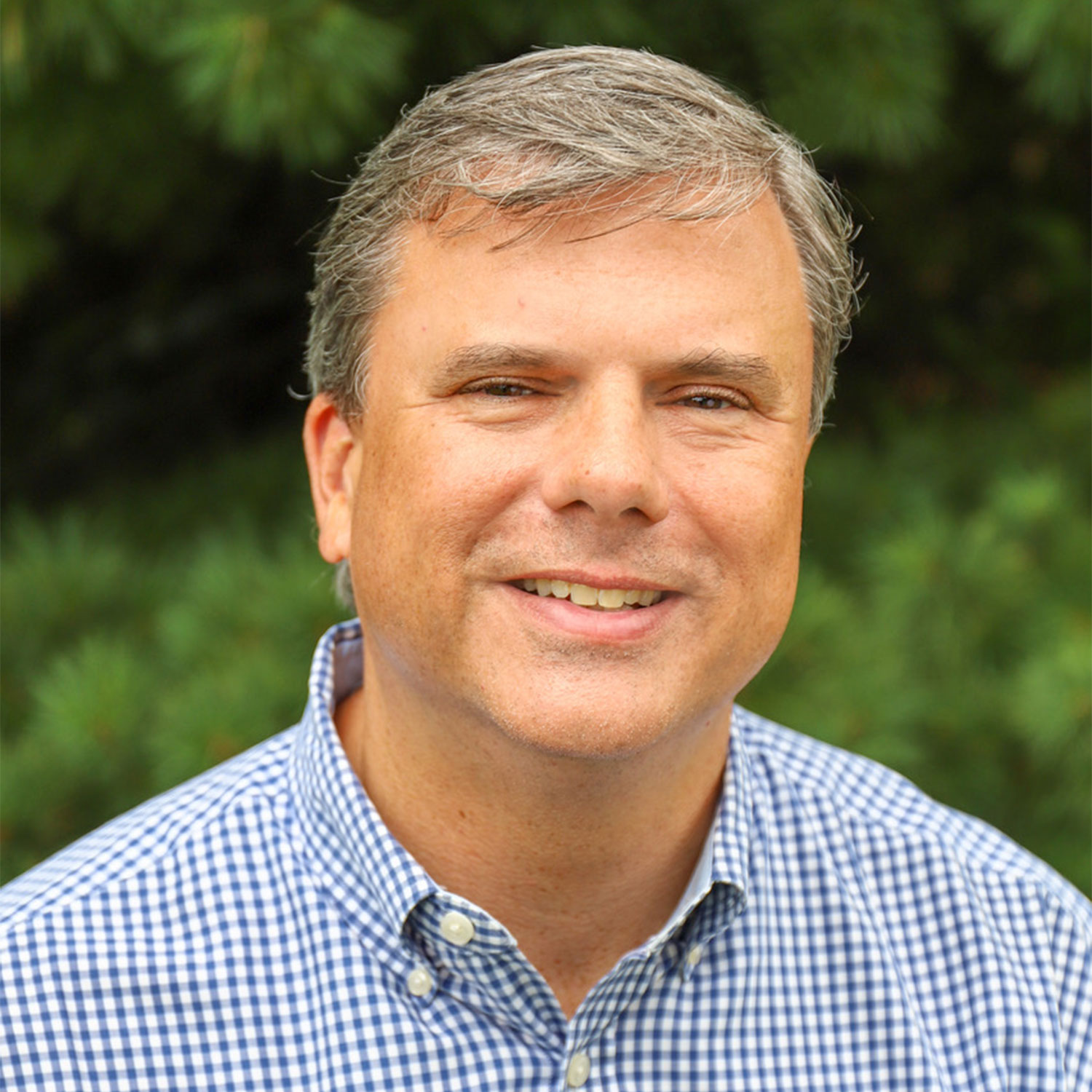 David Frederiksen '92
David Frederiksen is the founder and CEO of PatientFocus, a Nashville-based, patient-billing company for healthcare providers. With over twenty years of healthcare experience including strategy consulting; financial analysis; credit underwriting; workouts and restructurings, David has managed projects for multiple entities including hospitals, clinics, physician practices and other healthcare companies across the U.S. David was the Co-founder and COO of Pine Creek Healthcare Capital, LLC, a specialized lender to rural hospitals. At Pine Creek, David developed the first credit underwriting technology accepted by both Fitch and Moody's for assigning shadow ratings to Critical Access Hospitals. Prior to Pine Creek, David was with Phyve Corporation, a company focused on HIPAA-compliance for healthcare IT companies; and the Medstat Group, a healthcare information subsidiary of Thomson Reuters. …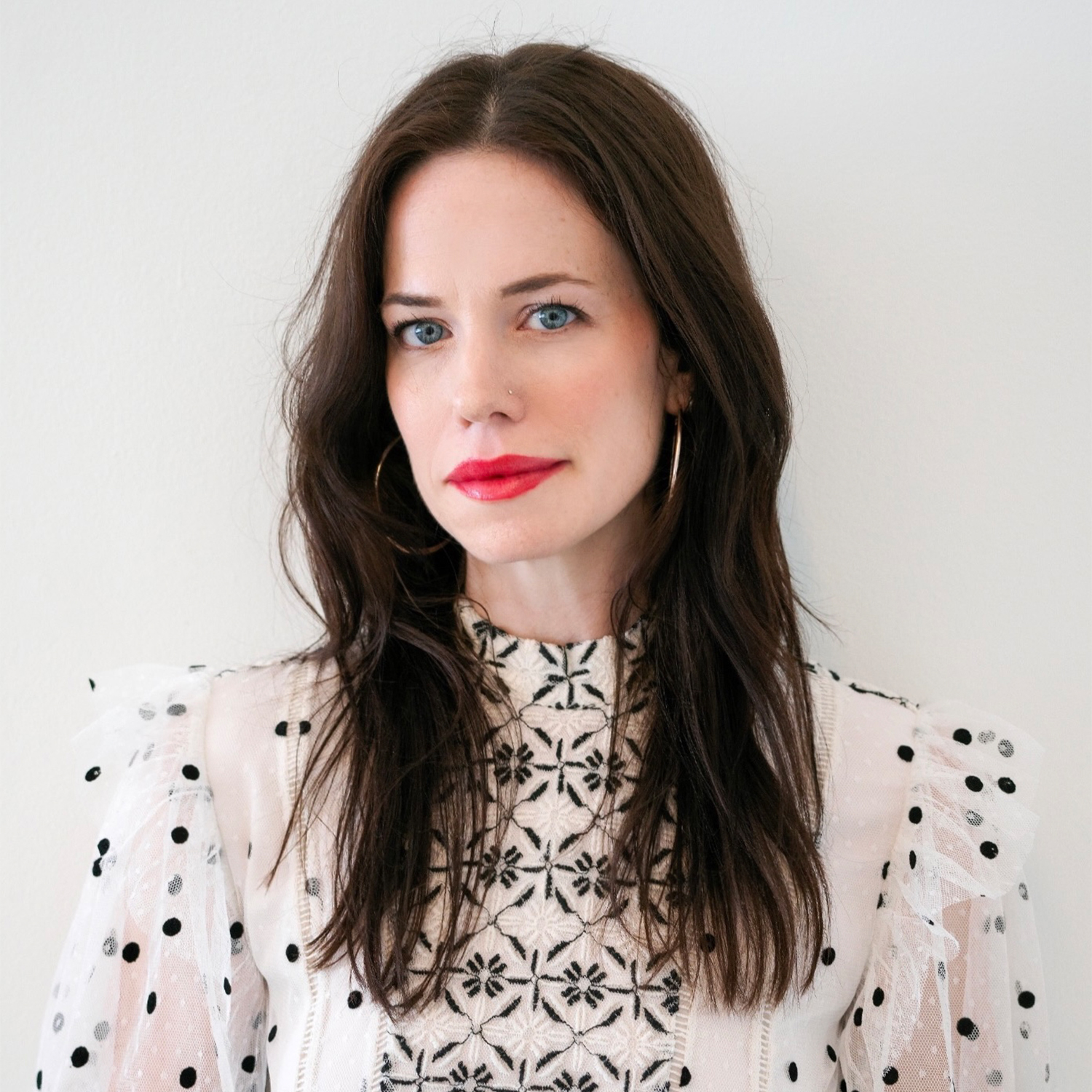 Becca Gardner '09
Founder & CEO at ALT Distilling, INC.
Becca grew up on a farm in Kentucky, then attended Denison University where she majored in Anthropology and Women's Studies. She spent the next 10 years at Monitor Deloitte in New York where she advised clients on corporate and business unit strategy and business model transformation. Becca took a two-year sabbatical from Deloitte to obtain her MBA at NYU Stern, during which she interned with SY Partners and Union Square Hospitality Group. Becca left Deloitte at the end of 2019 to start NKD LDY, INC., now ALT Distilling, INC. When not thinking about non-alc spirits, Becca is generally making art or getting in over her head with home improvement projects. She has maintained a commitment to working with women and children who are victims of domestic and sexual violence and trafficking for the past 15 years.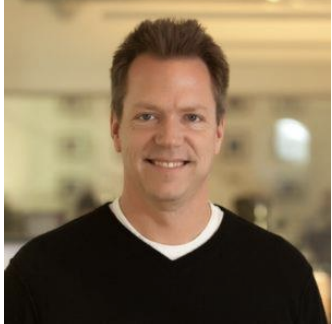 Matt Gillin '89
CEO & Co-Founder, Relay Network
Matt is an active entrepreneur and business pioneer, who has been widely recognized for turning innovative ideas into successful businesses. Today, Matt serves as CEO and co-founder of his third business venture, Relay Network, the first business-to-consumer mobile feed company in the world. With more than 100 enterprise clients, Relay is transforming the way customers engage, learn, and take action with the businesses in
their lives. Today, Matt is widely regarded as an innovator. He holds multiple patents in the US patent office for his inventions, and is a multiple award-winning executive. Most recently in 2020, he became one of only a handful of individuals to win the EY Entrepreneur of The Year® Award for a second time.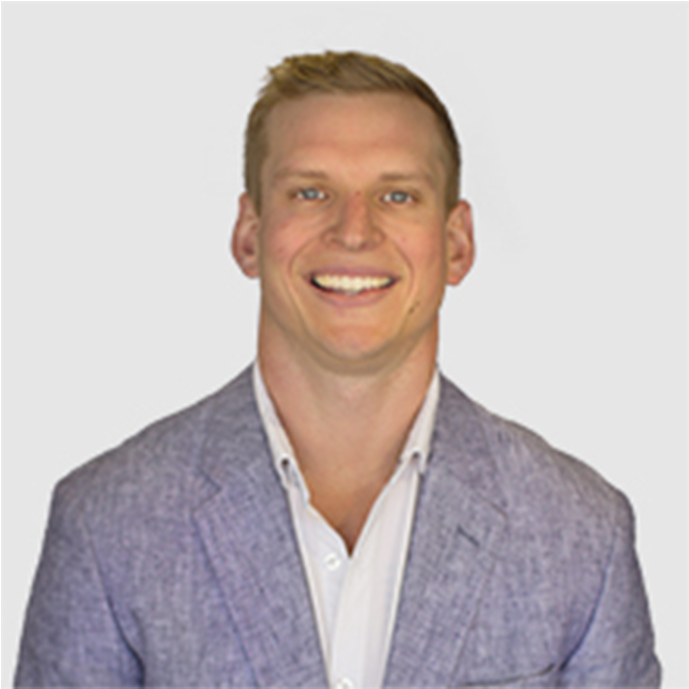 Winters Heafey '14
Principal, Brockman Group
Winters Heafey is a Principal with Brockman Group, a boutique investment sales firm specializing in the acquisition and disposition of commercial real estate assets for their clients. Prior to entering the real estate profession, Winters served in the 75th Ranger Regiment of the US Army.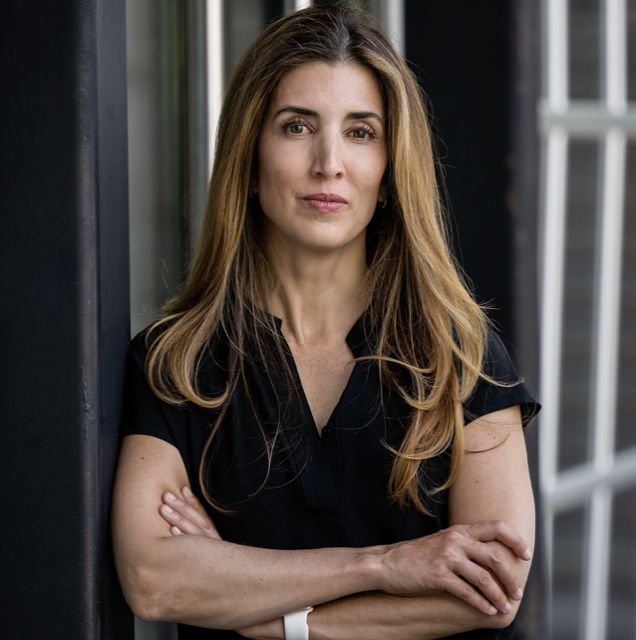 Maria Hess '94
Partner, Madrona Venture Labs
Maria Hess is an executive, venture investor, early-stage product builder, and startup advisor, leveraging over 20 years of experience to successfully bring consumer and business software products to market. She's a Partner at Madrona Venture Labs, a Seattle-based venture studio, building and investing in multiple startups each year. Through a series of senior leadership roles, she's led marketing, GTM, product, and growth in both big tech–Google, Amazon, and Expedia, and on founding teams of successful startups–Picnik, PicMonkey, Likewise–two of which have exited.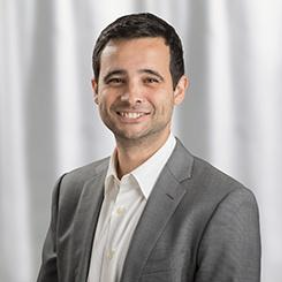 Lex Hultquist '09
Founder & CEO, HQdigital, LLC
I am a passionate entrepreneur, marketing technology specialist, and analytics geek. I founded HQdigital in 2014 to help businesses discover how to systematically and predictably grow revenue through marketing and sales optimization and technology adoption. Today HQdigitial is a Diamond Agency Partner with HubSpot that I co-own and operate with my wife, Meghan. We work with an extensive network of marketing / sales / technology specialists to provide clients with digital marketing services ranging from websites to CRM architecture to inbound marketing.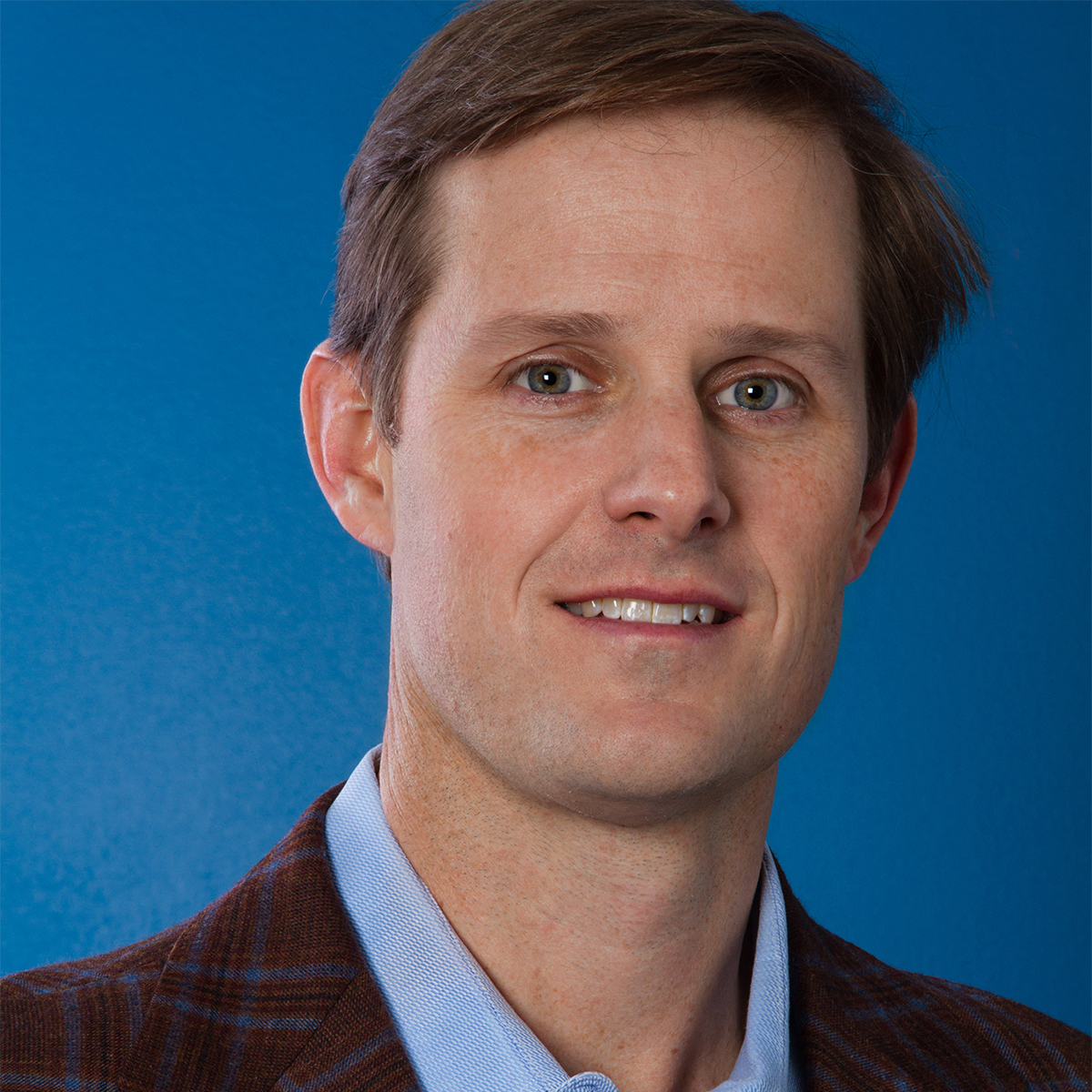 Simms Jenkins '96
Founder, Three Groves
Jenkins is one of the most recognized and accomplished digital marketing leaders. The founder and CEO of BrightWave, the premiere email and CRM focused agency, has received nearly every industry accolade, written the two definitive books on email marketing and created the gold standard of industry events, EiQ. In 2019, BrightWave was acquired by Ansira, an independent, global marketing technology and services firm which is backed by Advent International. Over the past 20 years, he has appeared on Bloomberg TV, written for Forbes and has penned over 150 articles on digital, technology, marketing & leadership topics. Currently, he is founder of Three Groves, a platform for investments and advisory work for high growth companies. Simms serves on several nonprofit organizations in Atlanta, where he lives with his wife and three children.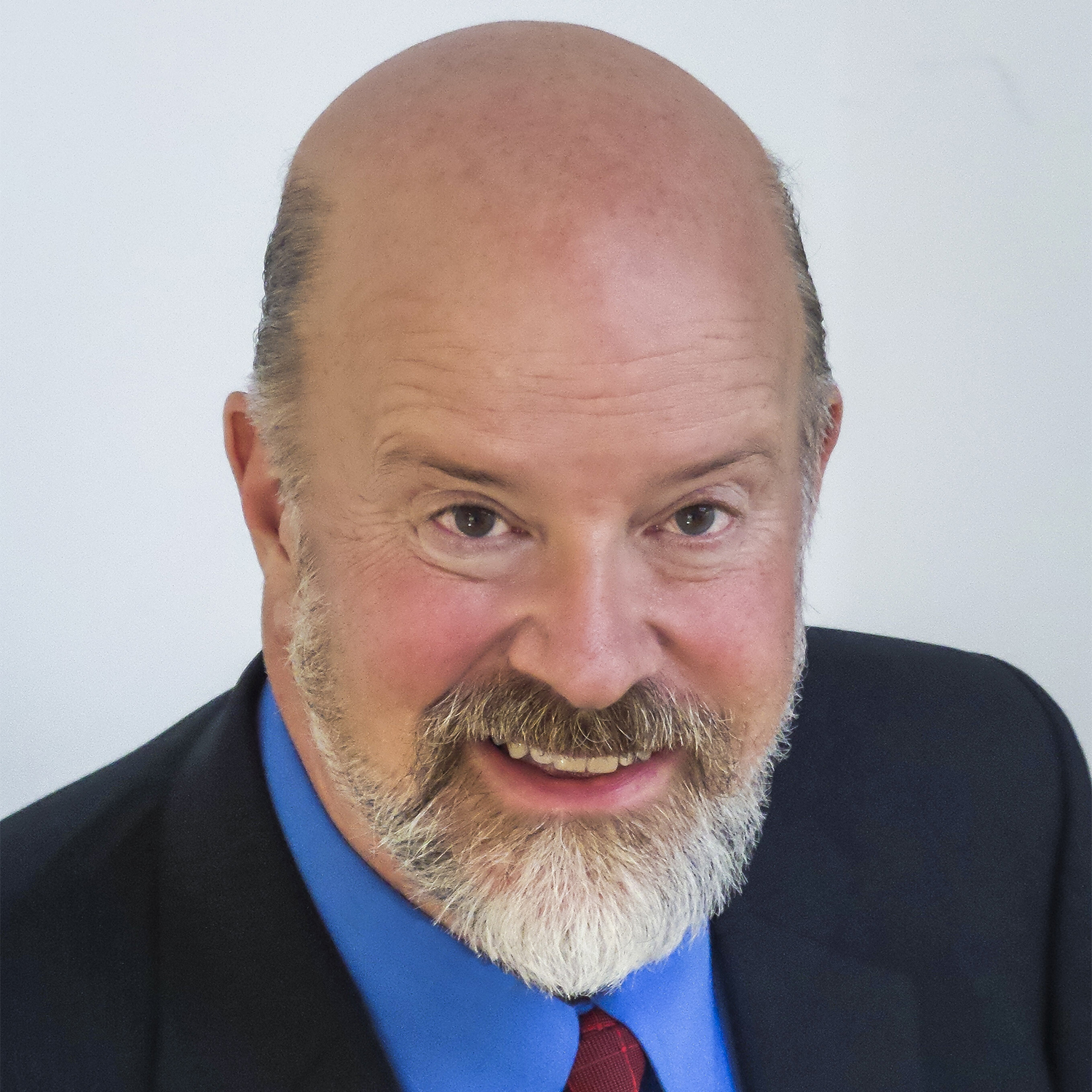 Terry Jones '70
Founder of Travelocity and co-founder of Kayak.com
Best known for founding Travelocity.com and serving as founding Chairman of Kayak.com, Terry Jones has become a powerful voice in the world of entrepreneurship through his numerous speaking engagements and the publication of his books, ON Innovation and Disruption OFF. His career path has established him as a thought leader on innovation in our post covid and increasingly digital world.
A graduate of Denison University in Granville, Ohio, Jones, began his career as a travel agent, spent 24 years at American Airlines in marketing and information technology, capping his career as Chief Information Officer of its SABRE division. …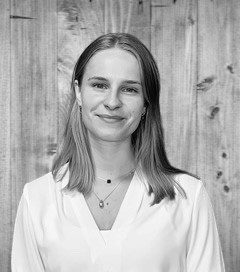 Maren Kraak '22
Corporate Associate, CUCollaborate
Maren graduated Denison in 2022 with a major in PPE and a minor in Psychology. She was on the varsity field hockey team for all four year and worked as a Denison Docent, as well as as a Community Advisor. Since graduation I have been working at CUCollaborate, a company that through their combination of custom-built software and innovative new strategies, helps credit unions both reach previously unreachable people and better serve those members already within reach.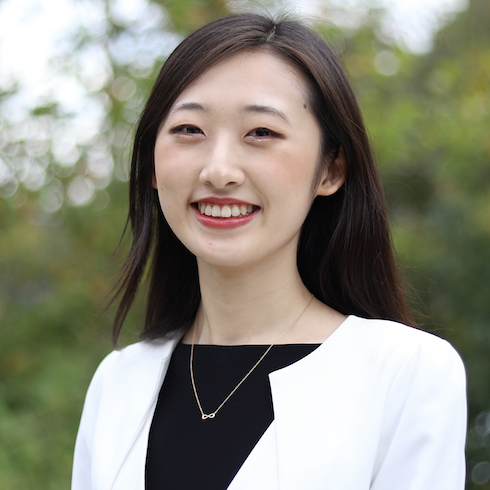 Stephanie Liu '22
Associate Consultant, Slalom
Stephanie graduated from Denison University in 2022 with a dual degree in Global Commerce and Economics, and certification in Organizational Studies. She was a distinguished leadership award recipient. Her involvement on campus includes being a Red Corps Fellow, VPSL Intern, Tour guide, and Senior Fellow for both her majors: Global Commerce and Economics. Stephanie is a creative problem solver and always has had a passion for entrepreneurship. She participated in multiple startup accelerator programs and pitch competitions during her time at Denison. Stephanie currently works as an associate consultant for Slalom, a management consulting firm headquartered in Seattle, Washington.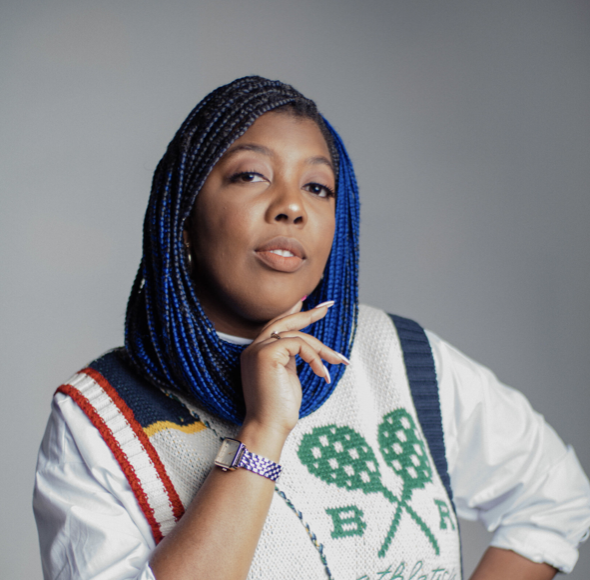 Calandra McGee '15
Calandra "CeCe" McGee is the Founder and Owner of OCO Studios, LLC; a fashion-styling business. A self-described "Janice of All Trades, Marvel in Most", she has extensive experience building brand awareness, identity, and exposure across multiple industries. When she is not conceptualizing marketing ideas for Procter & Gamble, or working in cross-functional collaboration with creative teams, she is curled up on her couch catching up on anime.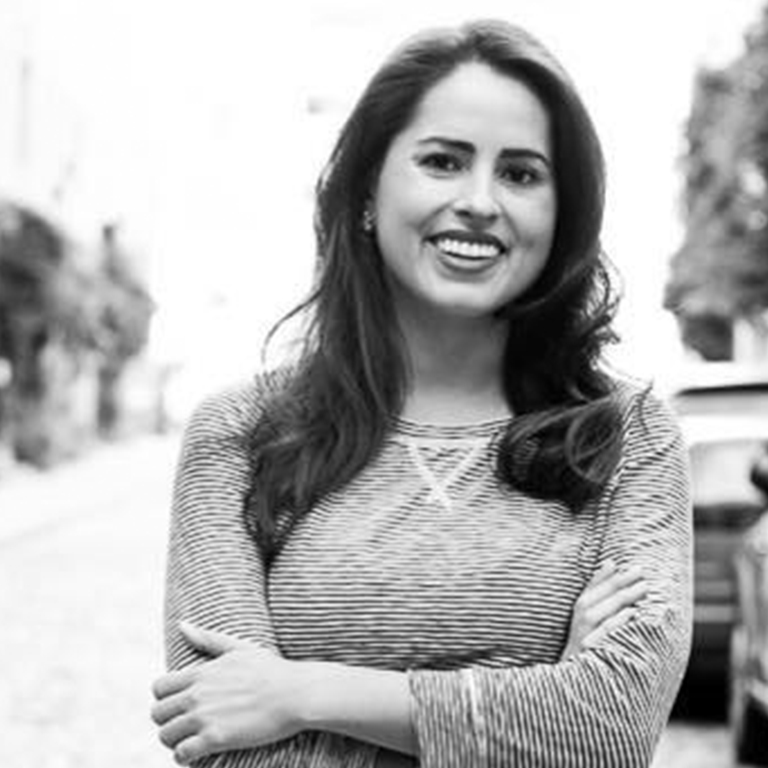 Emily Merrell '09
Founder and Business Coach at Six Degrees Society ; Co-Founder of Ready Set Coach Program ; Podcast host of The Sixth Degree Podcast
Emily Merrell is the Founder and Business Coach at Six Degrees Society, Co-Founder of Ready Set Coach Program and Podcast host of The Sixth Degree Podcast. She has supported thousands of ambitious women to get what they want in their personal and professional lives. SDS members often achieve their first paying clients, land a new job and a mentor by utilizing Emily's expert knowledge shared through signature connection events, sold out masterminds and 1:1 coaching. Emily's expertise has been applauded and featured by Refinery29, Girlboss, Forbes and Huffington Post. She is based in San Francisco and in her spare time you can find her adventuring to wine country, running with her husband or planning her next taco night.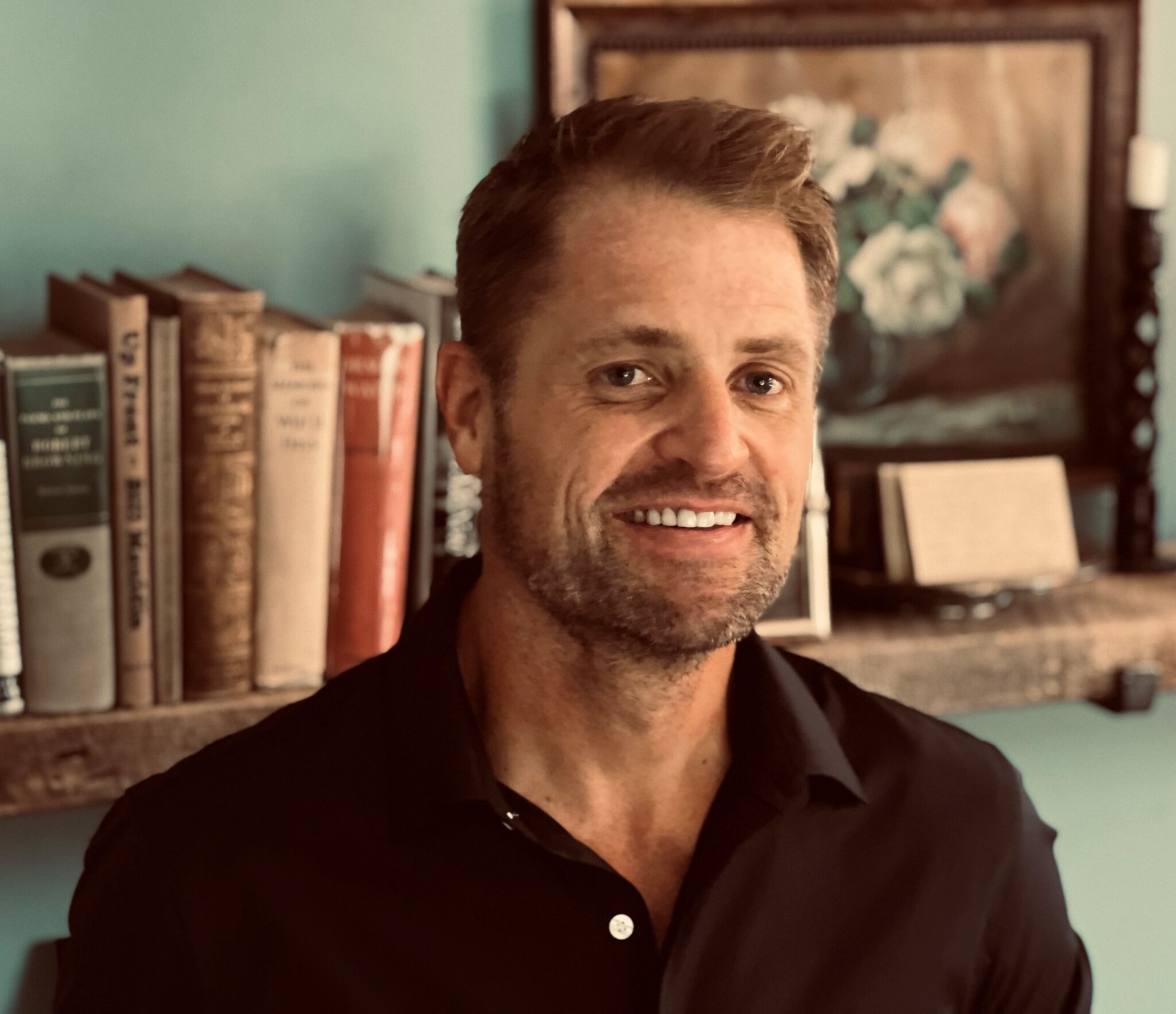 Justin Morseth '98
Founder & Owner, Flags and Footballs
Justin is a former United States Army Infantry Officer who served as a Rifle Platoon Leader during the invasion of Iraq. He earned two Bronze Stars, with "Combat Valor" distinction for his leadership during twenty-one straight days of intense enemy ground combat. After his military career, Justin worked in medical device sales until mental wounds and a progressive brain injury from his war experience forced him to change course.   …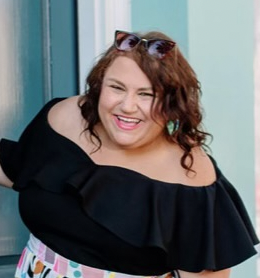 Natalie Pariano
Founder, NatterDoodle
Natalie Keller Pariano is a lettering artist, educator, and NatterDoodle's Chief Sprinkler of Positivity Confetti. She has been described as the Kimmy Schmidt of paper – colorful, quirky, socially conscious, and FUN! After 10 years in higher education at Denison University, most recently as the Dean of Co-Curricular Design, Natalie moved to pursue entrepreneurship full-time with her brand NatterDoodle, featuring Natalie's fresh take on wordplay and celebrates themes of joy and justice. You can find NatterDoodle's stationery and lifestyle goods like stickers, stationery, art prints, and other giftables at more than 200 shops nationwide, …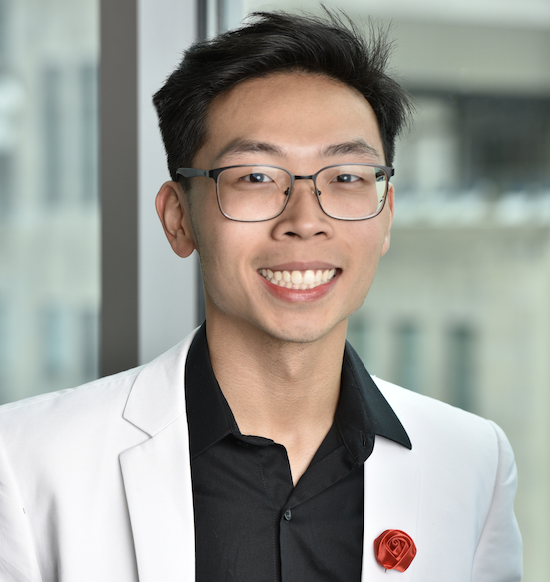 Alan Phung '22
Co-founder and CEO of Mai Coffee
Alan Phung is the Co-founder and CEO of Mai Coffee. Mai Coffee's mission is to bring the love and culture of Vietnamese coffee to America by importing ground and whole bean coffee. Please visit Maivietnamesecoffee.com to learn more! In addition, Alan is a credit analyst at Morningstar.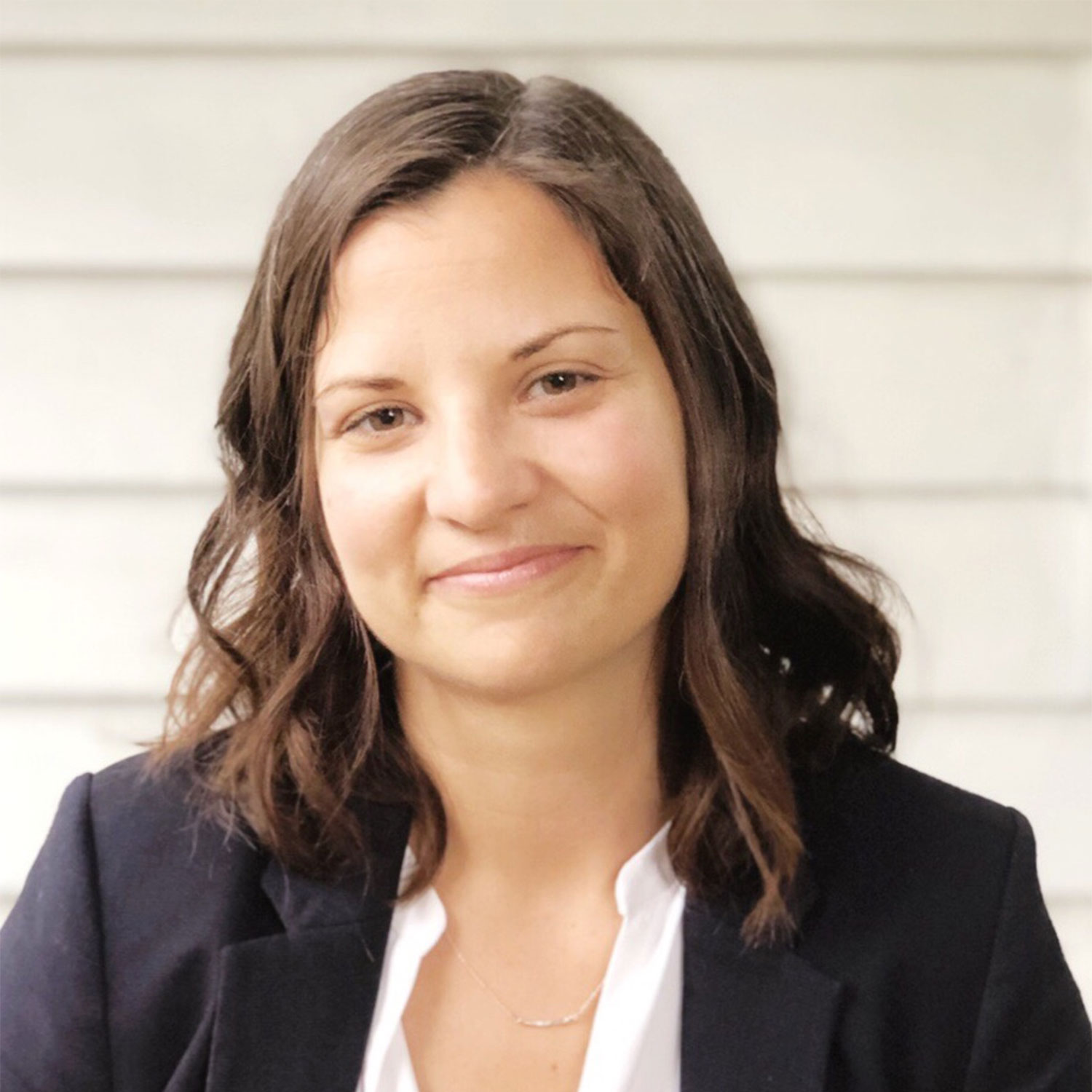 Liz Pryor '02
Catalizt Consulting
Liz Pryor brings entrepreneurship into every facet of her work, along with a demonstrated background in executive leadership spanning various sectors. Earlier in her career, she honed her expertise in management, coaching, and business administration at the director level within an independent school and for a regional nonprofit. More recently, Liz was the founder and CEO of the CPG startup, Chill Pop. She was responsible for the ideation, execution, and scaling of the frozen novelty company from a local mobile business to a nationally distributed brand in stores such as Whole Foods Market and Target. The product was highlighted in publications such as Oprah's O Magazine, Parents, and Inc. Magazine. …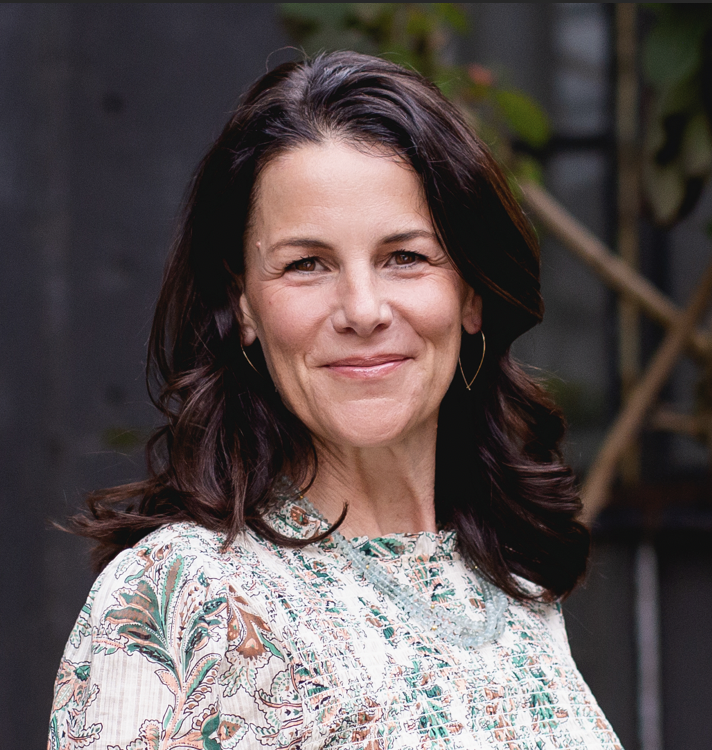 Lucy Bethell Reynolds '94
Olerai Leadership | Founder Certified Professional Co-Active Coach, CPCC, PCC
Lucy is an experienced business Coach and Facilitator who lived and worked abroad for six years in Amsterdam, Moscow, and Tokyo.  She has coached and facilitated across cultures and countries and has the ability to quickly understand complex dynamics.  Lucy coaches her professional clients through transformational change in the workplace, pursuit of their full potential as leaders, and development of high performing team dynamics. She brings strong communication skills to her work designing and delivering leadership development workshops and coaching programs. Her style has been described as astute, fun, and energetic. Prior to Coaching, Lucy worked for 15 years in Advertising and Brand Management for Nike, adidas, Reebok, Leo Burnett and Wieden + Kennedy.
Core Values: Authenticity. Love of Cultures. Laughter.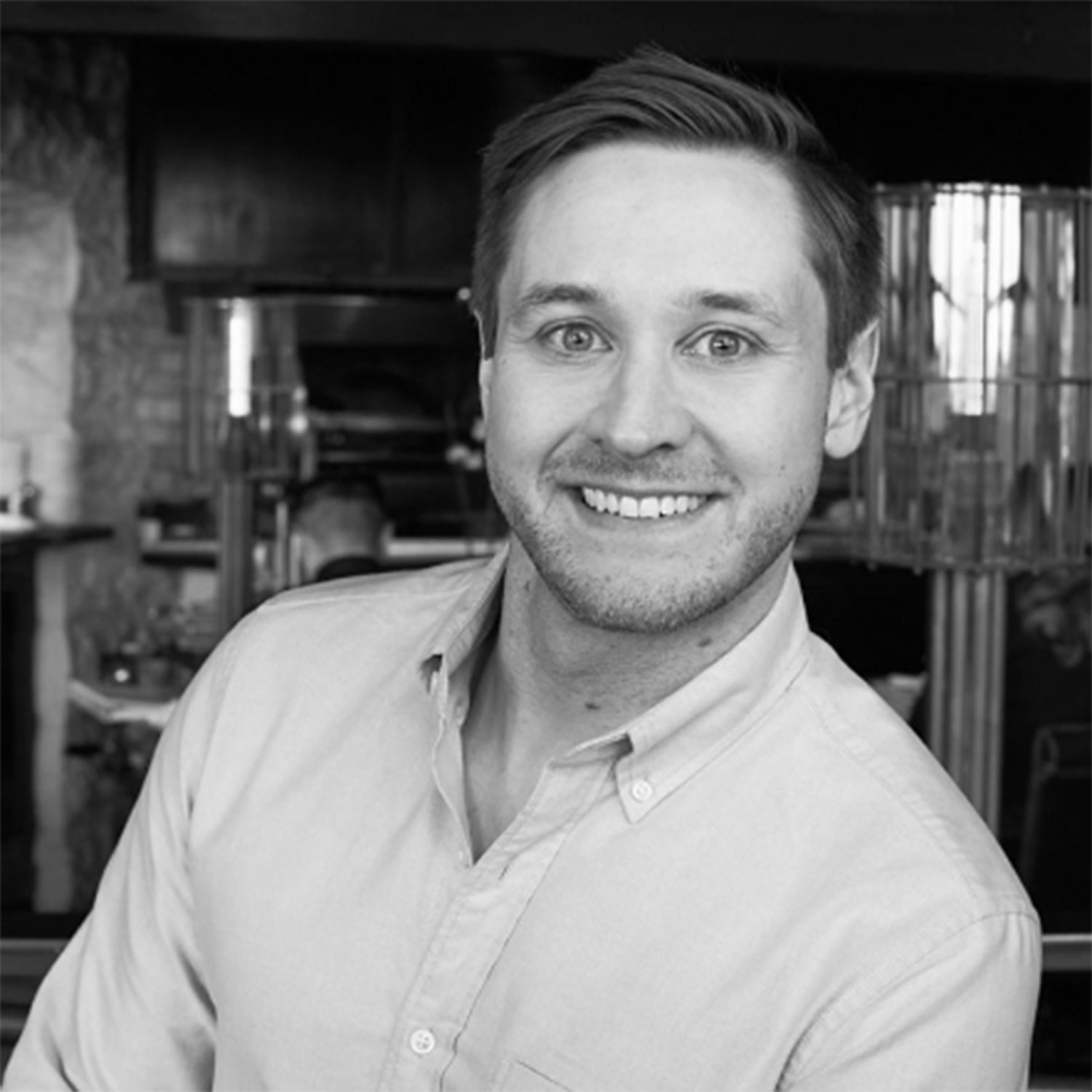 Warner Siebert '05
SVP Sales & Marketing at Cut+Dry
Warner is an entrepreneur and seasoned sales and marketing leader in the food, beverage, and hospitality industries. Warner started his career in sales at iHeartMedia (formerly Clear Channel) and then went on to start a marketing technology agency, called Branded Evolution. In 2011, he became Co-Founder & CEO of a restaurant technology company, BuzzTable, which was backed by Microsoft Ventures and eventually acquired by Sysco Foodservice in 2013. Warner developed a scalable, virtual sales model that brought Sysco's roll-up of restaurant technology companies, CAKE, to profitability by accelerating sales from $750K to $40M in under 4 years. He then joined Sysco's internal tech division, Sysco LABS, and implemented digital go-to-market strategies for Sysco's core business, including the deployment of an eCommerce ordering platform that now processed more than $15B in transaction volume. …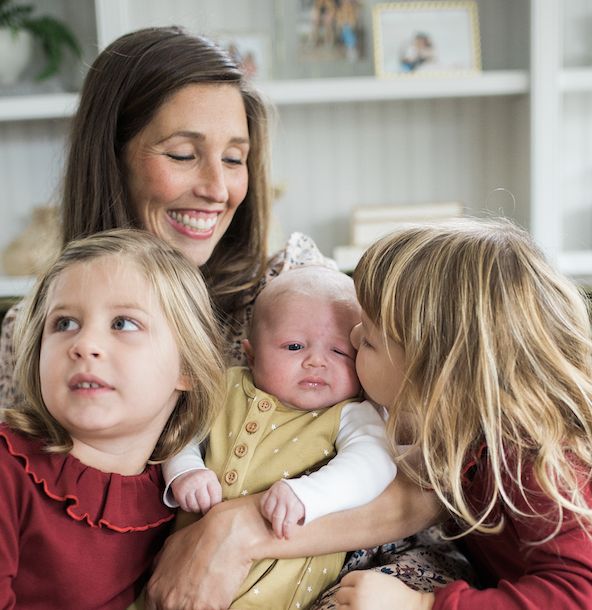 Sophie Sikaitis '07
Founder & Owner, Pearl Street Swim
Sophie Sikaitis is the Founder and Owner of Pearl Street Swim, a sustainable children's swim label determined to make childhood moments last in an otherwise fast-paced world. A mother of three and entrepreneur, Sophie pulls experience and inspiration from her 10+ years in branding and events. Sophie has an M.A. from Teachers College, Columbia University and her B.A in Sociology/Anthropology from Denison University. Sophie resides with her husband and children Penelope (5) & Everly (4) and Fischer (1) in Fairfield Beach, Connecticut where they prioritize a playful, passion-forward and creative life.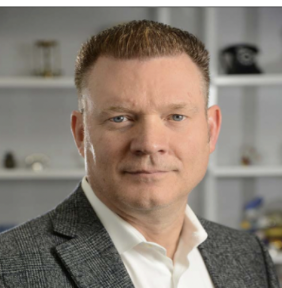 Dan Smith
CEO, Co-Owner South Congress Cafe
Daniel Smith, is a veteran of the hospitality industry, having worked in all facets of the restaurant business throughout his career. From Senior Management positions in the quick-service industry overseeing 200+ units in the Northeast for Domino's Pizza and leading their growth internationally from offices in Germany, to developing new concepts and products worldwide with KFC, Taco Bell, and Pizza Hut (under Pepsico ownership), to becoming President of an upscale, full-service dining and Boutique Hotel food and beverage management company with Turntable Restaurant Group; a division of China Grill Management.  Dan also has casual dining, sports bar, gaming, entertainment, and concert promotion experience with industry leader, Jillian's Entertainment, where he was …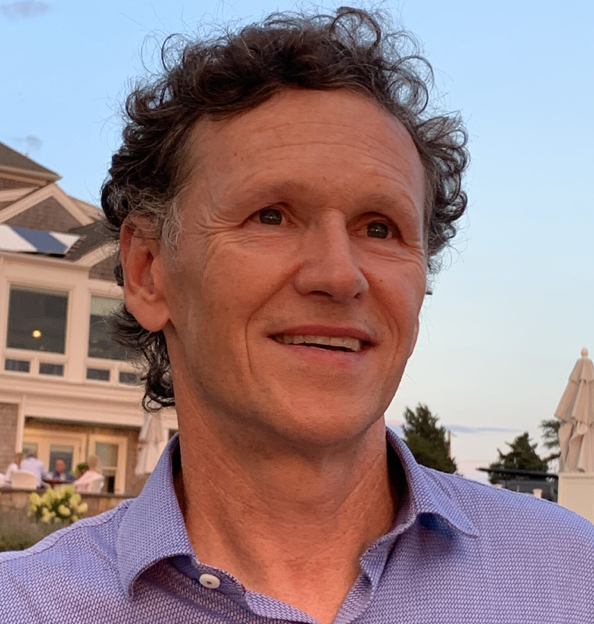 Chris Wolfington '90
Chris is fresh off of a 2 year role as an Entrepreneur in Residence at XL Fleet, a publicly traded company where he lead a team developing innovative solutions to decarbonize commercial fleets. Prior, he's been a member of three founding teams, in fintech, clean energy and transportation verticals, successfully leading commercialization from ideation to profitable growth in CEO and executive roles. Chris' future focus is on efforts to decarbonize mobility.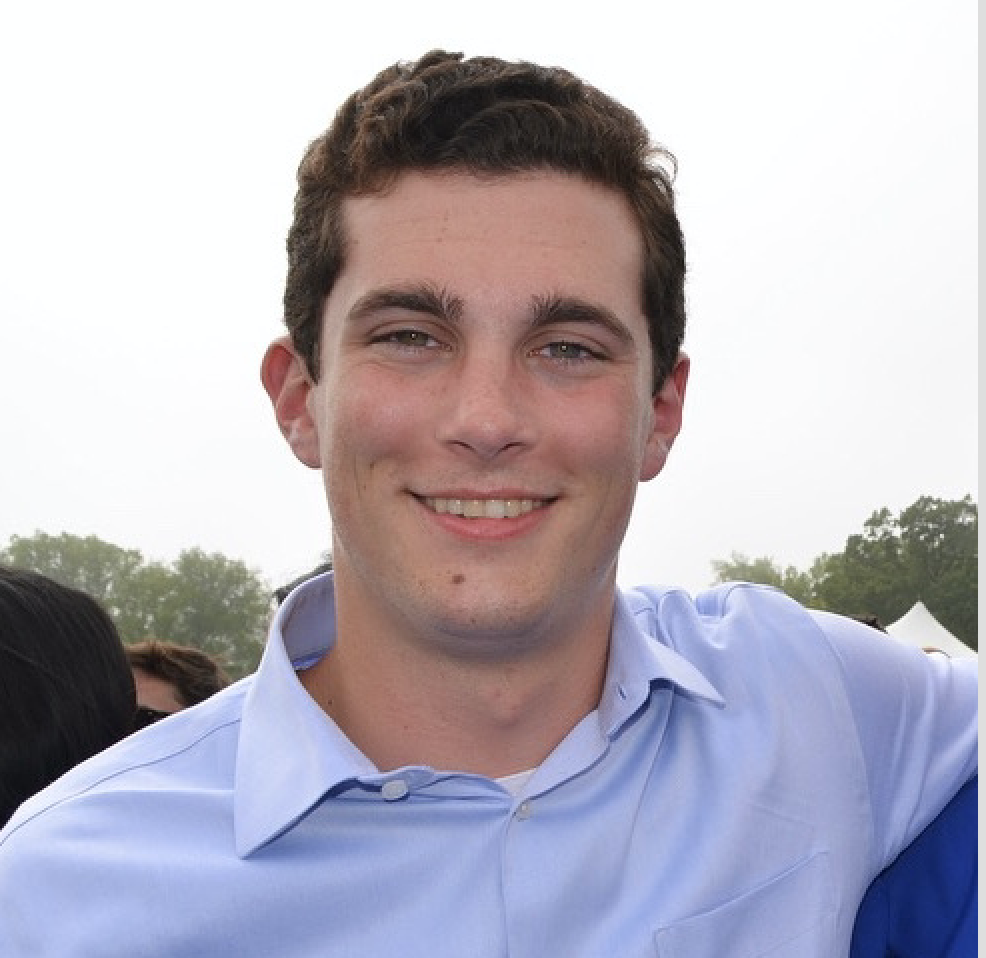 Nick Yehle '20
Co-Founder, JoGo Straw
Nick co-founded Everywhere Joe, a lifestyle brand with the mission to "share simple, flavorful, and sustainable ways to experience coffee and tea – whether you are working at the office or hanging from the side of a mountain" during his junior year at Denison. Wearing many hats as one of two employees of Everywhere Joe, Nick mainly focuses on the financial, operations, logistics, and manufacturing side of the business. Everywhere Joe's first product "JoGo Straw" was launched in April 2021 with a Kickstarter campaign, and the product will be available in a wide variety of online and retail stores by the end of 2021.
Schedule
Working Schedule
Our Alumni Planning Team is excitedly putting together the ReMix schedule! The workshops, panels, and sessions will be fantastic. You'll have a lot of time to build 1-1 connections and relationships with fellow alums, and you'll have opportunities to explore all the exciting new things on campus: our fantastic new Hoaglin Wellness Center, the Eisner Center for the Performing Arts, and Silverstein Hall, our new senior apartment complex.
Showcasing Entrepreneurship on the Hill: A Student Pitch Competition
The Startup Myth: Unpacking Hiring, Being Hired, Working at a Startup or Having a Side Hustle
Opening Night: After Party
Morning Yoga + Meditation
The "Unconventional" CEO: Carving Your Own Path: A Panel in Knobel Hall
Breakout Sessions: Choose Your Own Journey
Free Time + Networking (tour Wellness Center)
Breakout Sessions: Choose Your Own Journey
Breakout Sessions: Choose Your Own Journey
Afternoon Break/Snack/Stretch
Breakout Sessions: Choose Your Own Journey
Life Is Like a Cocktail Party
Networking, Cocktails & ReMix Closing Event
Alumni Reception (off-campus)
Coffee & Pastries Available outside of Red Frame Lab
1-1 Mentor Sessions (Advance Sign Up Required)
Leveraging Your Strengths in Leadership (Advance Sign Up Required)
Lunch Opportunity: Eat in Dining Hall and continue Networking
ReMix Testimonials
"The was a best in class summit! I've been to many, and this ranks right up there with the best! It was engaging, informative and collaborative."



"The sessions were excellent. The networking excellent. The energy excellent!"



"A terrific inaugural effort at bringing together some of the can-do, entrepreneurial spirit of Denisonians — sharing lessons and methods between Alumni and Students."



"The entire Remix Program was an extraordinary event. The event was well planned and gave students and alumni a great opportunity to network and learn from each other."



"The was a best in class summit! I've been to many, and this ranks right up there with the best! It was engaging, informative and collaborative."



"The was a best in class summit! I've been to many, and this ranks right up there with the best! It was engaging, informative and collaborative."



"The entire event was an A+.  content.   curation.   energy.  interaction. facilitation.  organization.  It was a defining moment for Denison."



"The sessions were excellent. The networking excellent. The energy excellent!"



"A terrific inaugural effort at bringing together some of the can-do, entrepreneurial spirit of Denisonians — sharing lessons and methods between Alumni and Students."



"The entire Remix Program was an extraordinary event. The  event was well planned and gave students and alumni  a great opportunity to network and learn from each other."



Registration
We want ReMix to be accessible to all Denison alums. If the registration fee proves to be financially burdensome for you, please let us know. There are a limited number of scholarships available. Contact Julie Tucker (tuckerj@denison.edu) to learn more.
$200
Recent Alumni (2012-2022)
$250
Alumni (2011 and earlier)